Shilpa Shetty has recently shared a lot of videos of Shamita Shetty related to her season in the Big Boss house.
Big Boss season 15 is inching towards its end and contestants in the house are aiming for grabbing the trophy of the winner . On this they are giving their best especially during these last days of their show to gain more and more audience attention. During this journey of Shamita Shetty, her sister Shilpa Shetty has shown her support for her sister through her account on Instagram. She has shared the videos of Shamita Shetty during her fight, dances, going through different challenges.
Shilpa Shetty and Shamita Shetty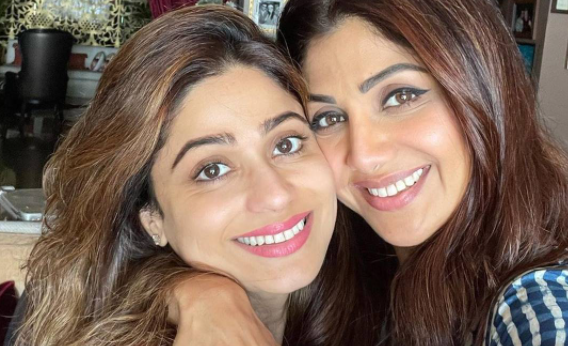 She has shared one video in which Shamita Shetty is dancing with Nishant Bhatt on the song sung by Badshah. The song's name is "Mercy". With that video she has also put the caption as," #ShamitsShetty please have mercy have on us . Kaisa Laga aap sabko Nishu aur Shamzie ka ye sizzling performance ? ".  After that, she has also shared the video of the Dance of Shamita Shetty and Rajiv Adatia. On that she has put caption as," Kaisa laga @theshilpashetty ke pyaaare tunki runki ka ye perfomance aap sabko ?".
After that, she has put the video by compiling the whole season struggle of Shamita Shetty in one video. With that, she has also edited one motivational background music. On that, she wrote, "She would rather walk alone in darkness than follow anyone else's shadow.
– R. G. Moon. Seeing you take on every hurdle, challenge, and disagreement head-on is something that makes me extremely proud of you, Tunki. I love how gracefully and tactfully you've dealt with everything in this journey. And now, I know it's time for you to come home… with the trophy! #ShamitasTribe has got your back, my darling. Stay strong  you've got this!"
For more visit us on :- Bollywood Celebrity News