During the last second round, Tejasswi Prakash wins the ticket to the finale in Big Boss house. She has designed her mannequin very nicely.
Big Boss season is very close to its closing. And contestants in house are very much excited and challenged the grabbing the trophy of the winner of Big Boss season 15. In the last episode, we have seen that The contestant has got the task of decorating the mannequins. The contestants who have to do that are Tejasswi Prakash, Devoleena Bhattacharjee, and Rashami Desai. At the beginning of the game, Karan Kundrra and Nishant Bhatt have signed for Tejasswi Prakash. While Oratik Sehajpal and Rakhi Sawant have signed for Devoleena Bhattacharjee. And Shamita Shetty has received an autograph of Rashami Desai only. After that Rajiv Adatia gives the last chance to Shamita Shetty and Abhijit and excluded Devoleena Bhattacharjee.
Tejasswi Prakash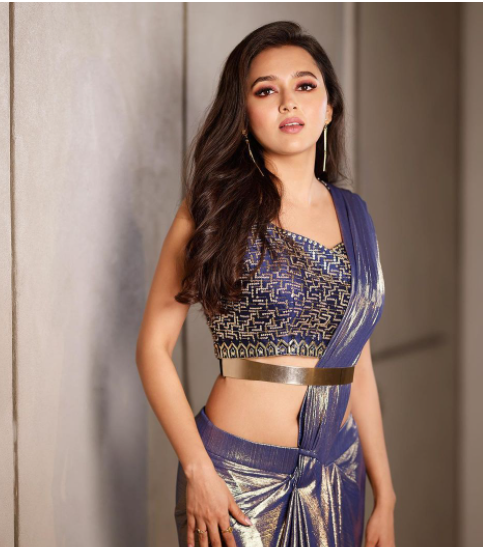 Later Shamita Shetty was telling Rajiv Adatia that he is doing unfair by not removing Tejasswi and Rashami Desai in every round. After that in the last round Nishant Bhatta and Karan Kundrra vote for Tejasswi Prakash. Pratik Sehajpal votes for Abhijeet Bhichukle . Shamita Shetty votes for Rashami Desai and she also requested Rakhi Sawant to vote for Rashami Desai. On that Devoleena insisted on not voting for Rakhi Sawant. On which they have fought a lot. Lastly, Rakhi signs for Tejasswi, On this Rashami says that she is not using her brain. After this Tejasswi wins with so many votes in the big boss house. And she has received the Ticket to Finale. After that Big Boss announces the name of the contestants. Those contestants are Devoleena Bhattacaherjee, Rashami Desai, and Abhijeet Bhichukle. Big Boss has also mentioned that the person who will get the most votes from the audience is getting to stay in the house.
For more visit us on :- Bollywood Celebrity News