Most of us are updated about the life of celebrities, sometimes I feel we know more about they know about themselves. Though we always see the good side or listen to the hot gossip about them, there are times when the celebs lose control and actually get into a fight with their co-worker or even junior actors.
These are the few reported incidents where the stars have gotten into an actual fight:
SRK and Salman Khan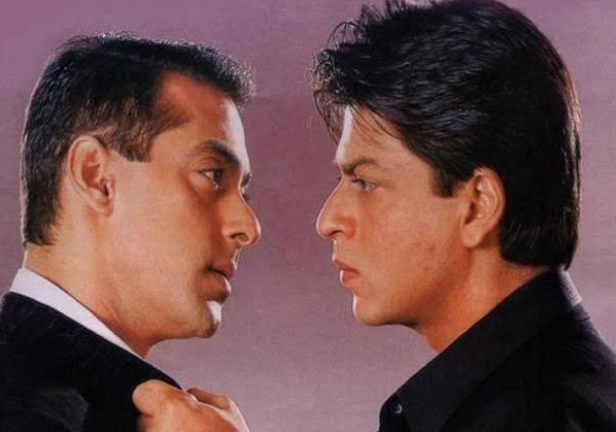 Not much is reported about this fight, but it is said to have happened when Salman made sarcastic comments about SRK since he refused to do a cameo appearance in Salman's movie, Main Aur Mrs. Khanna.
SRK did not take the comment as a joke and they both got into a physical fight, during Katrina Kaif's birthday party.
SRK and Shirish Kunder
Shirish kept on following SRK during Sanjay Dutt's birthday party. Though SRK was ignoring him, he did not refrain from following him to the dance floor as well. Apparently, SRK lost his temper by the end and slapped him when he was leaving the party.
Govinda and Neeraj Vora
This incident happened during the shoot of a film. Aryuan Vad was Govinda's co-star and he was asked to slap Govinda as a part of the script. Due to mistiming and errors, the actor hit Govinda too hard. It upset him so he pushed him making him fall and Govinda went about slapping Neeraj which made his glasses come off.
Esha Deol and Amrita Rao
During the shoot of the film, Pyare Mohan this incident occurred. According to the reports, Amrita harassed Esha after the shoot in front of the director and cameraman. Esha's immediate response to that was to slap Amrita. When she was interviewed about it, she revealed that she had no regrets pulling that off.
Salman Khan and Subhash Ghai
Subhas Ghai was said to have said something about Salman Khan's former girlfriend Aishwarya Rai while he was drunk. That made Bhai lose his temper and slap Ghai in front of a lot of people. When Salim Khan got to know about this incident he sent Salman Khan to Ghai's place for an apology.
Harbhajan Singh and Sreesanth
Harbhajan Singh, is the former captain of the IPL team, Mumbai Indians. He was very angry at Sreenath's aggressive sending-off. Due to his bowling pattern, Sreensanth's team, the Kings XI Punjab team won the match. After the match was over Harbhajan legitimately slapped Sreesanth which made him get an 11 game ban.
Zoya Afroz and Sonali Raut
During the promotion of the film The Xpose on The Kapil Sharma Show, these two got into a pretty big argument. Where reported the argument continued till the vanity van and turned into a physical fight. The scene was so bad that Himesh Reshammiya had to intervene in order to stop it.Zoya Afroz and Sonali Raut fight