Afsana Khan tried to confess Big Boss for not throwing her out of the house. But Big Boss refuses to listen to her.
Big boss season 15 is full of Dhamaka,masti, and entertainment. But with that, there are so many unexpected angles are there. These angles are created due to the presence of So many exciting contestants in the Big Boss house.
Afsana Khan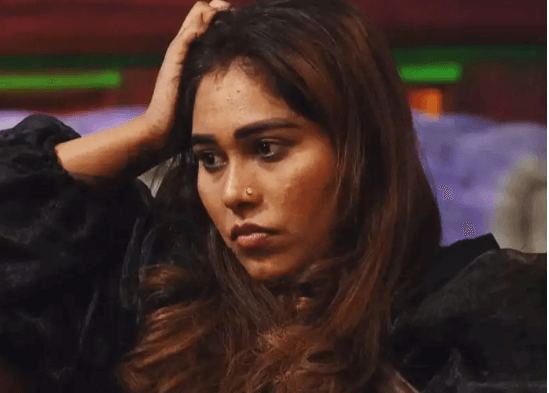 In a recent episode, we have seen that Afsana has got excited and violent after she completed the task. She started to blame Rajiv Adatia for inappropriately touching her. She has gone out of control of her min. She even tried to harm herself with the knife in her hand. Jay stopped her by doing that.
During that, she also challenged so many contestants of the house and also said that ."Mujhe Ghar Jaana Hai". By saying this she was crying badly. With this, she was badly putting all the things of the house on the floor. Jay and another contestant of the house were trying to make her cool down but she was not listening to anyone. she was just crying and shouting at every contestant.
In a while, Big Boss called her in Cabin. Over their Big Boss said that they never come between the contestant when they are completing their task. But when it comes to the safety of the contestant, the big Boss can not avoid it. Afsana has tried to harm herself with a knife. So, this was the riskier for the other contestant too. But she denied accepting that she was trying to harm herself.
At last Big Boss said," Bigg Boss ke Ghar ein aye pratyek sadya ke suraksha big boss par hai. Bigg Boss is waqt Abhi, issi waqt Afsana ko nishkasit kar rahe hain.". after that she tried to convince Big Boss but her denied to listen any of the excuses.
For more visit us on :- Bollywood Celebrity News