Bigboss season 15 finalist as well as the winner Tejasswi Prakash has recently broken her silence regarding the marriage between her and Karan Kundrra.
As we all know that tejasswi is not only one of the finest player of the BB15 house but also the most admired and highly talked contestant among the viewers of the BB. This all has not only given her a celebrity status but also given the public to watch each and every action taken by her. Due to all this, a section of the public noticed that she is very possessive regarding a co-contestant Karan so some of them called her that she is doing acting some also called that she is just pretending to be concerned. So in the recent interview, she had clarified all this by saying in her words that she is certainly "very possessive" and quite "proud of it".
Karan Kundrra and Tejasswi Prakash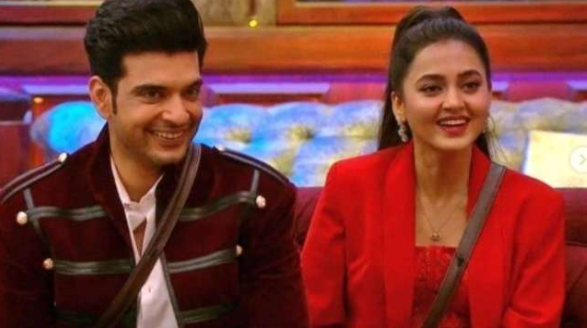 She added, that Karan and she are "shamelessly possessive". "I am sure that Karan will agree. We don't have an issue with it nor should anybody else,". Not only this In her recent interview one of the journalists got the chance to ask a question in which they had asked the question regarding the statement given by Karan Kundra. Regarding the marriage in which she had replied in her word like, Tejasswi said that "It's not his plan." But said that she has talked regarding this to Karan. In which Karan replied that one of his priest has told him that this march is a good time to marriage and she is also clarified that nobody has any issue regarding this neither his boyfriend Krish or his girlfriend. Also clarified that Karan and her so-called girlfriend are just the childhood friend nothing more than that.
To know more about such exciting do subscribe our website:- Bollywood Celebrity News